It's a question one might ask if they visited www.lincoln.gov.uk.
The homepage has no mention of an event taking place on the 6th May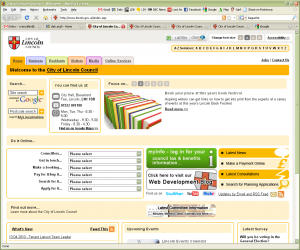 Clicking on Residents still has no clues.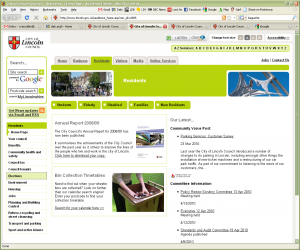 Trying Elections in the sidebar finally takes me to a bland page which has a link for 2010 Elections.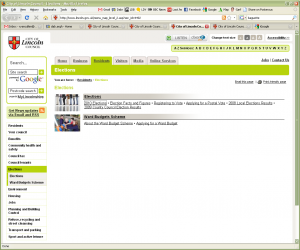 And then visiting this page I am only informed about the seats per ward for the council elections with the rules.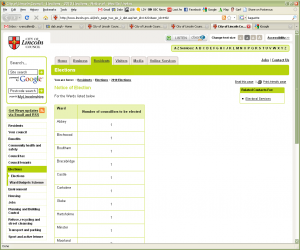 At the moment there isn't a list of candidates for the City of Lincoln council election for which we have thirds (nominations closed last Thursday).
And amazingly there is no mention of a General Election. No information on what to do if you wish to stand, when they might be counting the result and how to register to vote if you aren't on the electoral register.
Whilst I knew that this was never going to be the year of the e-lection, this is shocking behavior from the City Council.