When FilmOn made their changes last month they blocked a loophole which allowed users to watch the higher quality (note, I'm not going to call them HD as I feel they aren't high enough to have that label) streams without the need to have a premium FilmOn account.
Several people requested that I support being able to login to FilmOn to reach the better streams, so today I'm please to announce version 2.0.8 of my FilmOn app.
You can now login with your FilmOn email address and password and if you have an active pro account watch the higher quality streams.

To login you need to move to the About tab along the top and then press the * key on your remote, it's been built to be not too obvious as you don't need to login to use the app with the lower quality stream which most people are happy about. Details will remain saved on the box for future use.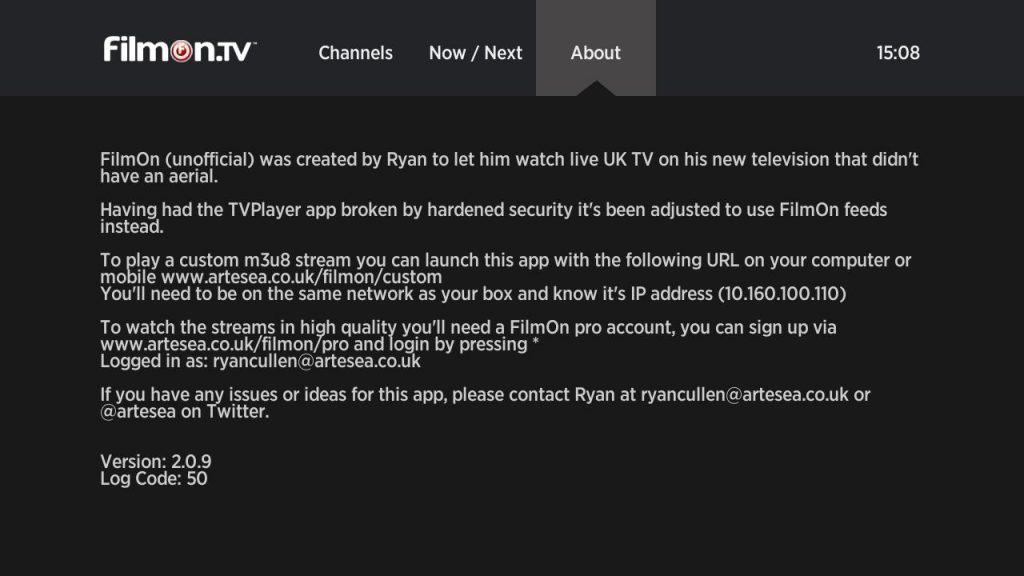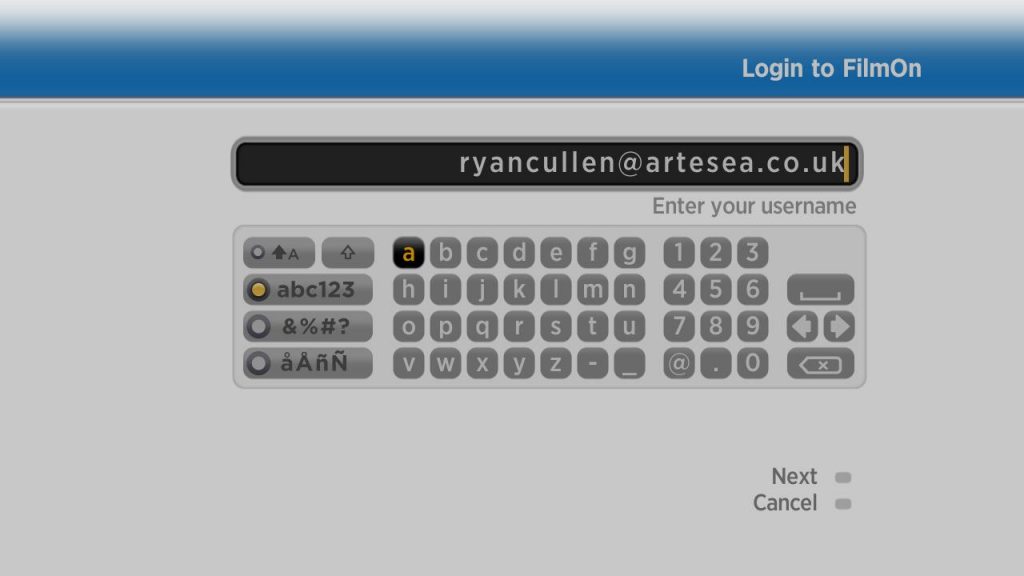 Premium FilmOn is £/$/€14.99 a month, with savings for a year, but I'd suggest sticking to a rolling contract.
The app doesn't support any of the DVR features FilmOn offer, so unless you plan to use them with other devices I'd suggest not adding on any extras.
The app should be updating on your Roku today (private channel arteseafon), or if you have a NOW TV box you can sideload using this ZIP file
https://drive.google.com/open?id=0B787MtHYmgPnal8tVFR6X1diT00
Finally many thanks for all those who recently donated. It's great to know that for me what was just a hobby meant so much more to you.