It's that time of the year where I can now upgrade my mobile, and I'm stuck with the dilemma between picking the HTC Sensation or the Samsung Galaxy S II.
Both appear to be great phones and spec wise not much between them.
Similarities
1.2GHz Dual Core Processor
Screen 4.3″
Gorilla Glass
Gingerbread (with the promise of 18 months worth of firmware upgrades)
8mp Camera with 1080p video capture
TV Out via MHL cable
DLNA
Play the TV shows I've "recorded"
Both available for the same price on the same contract

HTC Senstation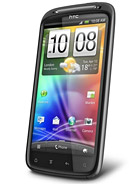 Pro's
Larger Screen Res – qHD (540 x 960)
Sense 3.0
Build quality looks professional
Movie rentals
Con's
More pixels, need more power
Heavier and fatter
Locked down bootloaders


Samsung Galaxy S II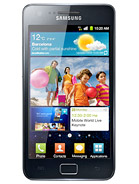 Pro's
Samsung screens are some of the best on the market
Comes with more internal storage, more RAM
O2 version already converted to default firmware and root has been achieved
2mp front camera
Con's
Looks cheap
Feels cheap
TouchWiz 4


My last two phones have been made by HTC (Google Nexus One and the Sony Ericsson X1) and I've had no issues with them, however I do like to tinker with my phone and the locked bootloader is a big issues, whilst for Samsung the look and feel is putting me off.
I know I can replace TouchWiz with ADW so that's not really a problem.
If I'm lucky maybe one of the companies will pop in to work and let me have a play in the next few days and help me make up my mind. If you've used either or both, let me know your thought.
GSM Arena comparison page: http://www.gsmarena.com/compare.php3?idPhone1=3621&idPhone2=3875