Finally a radio app for Android worth getting.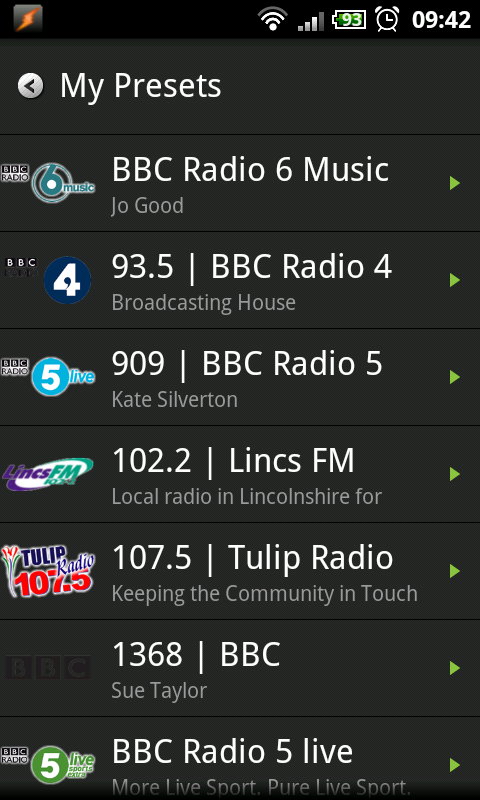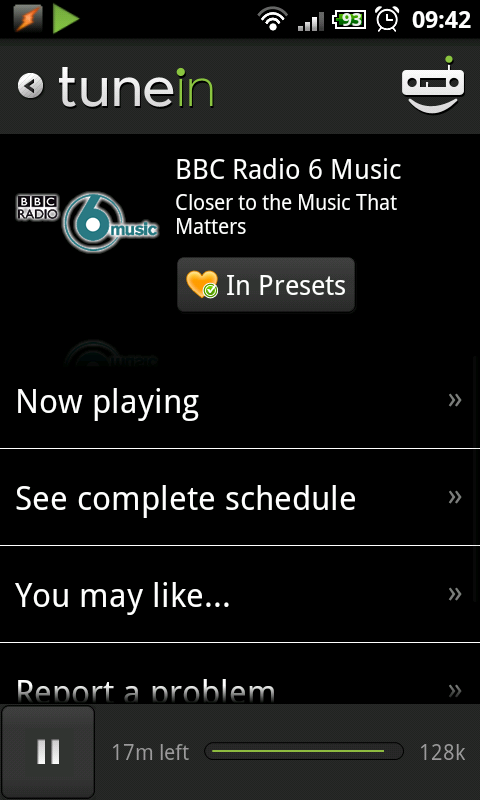 TuneIn allows you to listen to pretty much every online radio station (well all the UK ones I wanted). Unlike other radio apps, this won't try to open the stream in the build-in player, which then fails to open anything. Instead it handles the steaming itself.

You can add presets making it quick to find your favourite stations, and by using GPS it should be able to find the closest local stations to your current location.
It runs fine on both Wifi and 3G, however my test to try and listen to 6 Music on the morning drive failed as I hit patches of 2G, where the connection speed was just too slow.
The only problem I've got so far is that the station icons have a transparent background, but one to be used with a white/light background, making stations like BBC Lincolnshire almost invisible.
As this app is free (ad supported), it's worth installing on your Android phone.
If you've got an Android phone, download it today


Reading this on your mobile download it in the Market now.