UPDATE: At present changes made by TVPlayer have blocked the streams from loading.
However I've created an alternative app using FilmOn feeds.
Latest Version: FilmOn 1.5.1 Sideloadable ZIP / Roku Private Channel
So I set myself the challenge of building an app for Roku, and thought it couldn't be too hard to get either TVCatchup or TVPlayer working could it.
Turns out that TVCatchup is pretty simple and within 2 hours I had a working example built.
However their selection of channels isn't great and I wanted Dave as we don't get that with Freesat and have no aerial on the house for Freeview.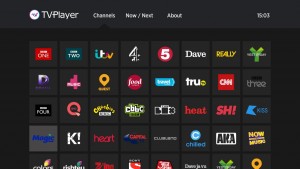 TVPlayer have at least some level of protection around their stream URLs, however after watching traffic within Chrome and also over the mobile app I worked out a way to get the streams playing.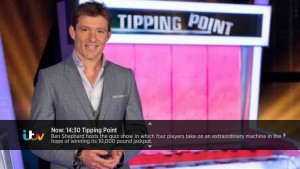 So if you want TVPlayer on your Roku or NOW TV box you can use my unofficial app.
For Roku just use the private channel arteseatvp, or on NOW TV you can sideload* the ZIP file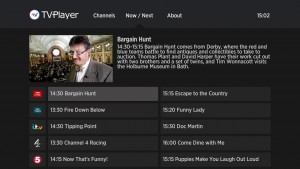 *To sideload an app on to your NOW TV box you'll need to enable the Developer Mode and push the file via a browser. I'll do a blog post on the exact method, but this Engadget guide should help.

To the TVPlayer devs, if you need any help building your own app drop me a line, I can tell you why the UKTV feeds fail to work without intervention.
April Update: As per the red box above, TVPlayer streams are currently blocked, however you can use the FilmOn app instead.
Enjoying the app? Why not make a donation?