Have you recently had an email which looked like this?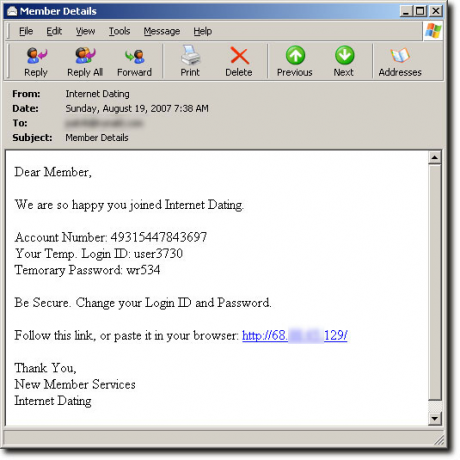 If so delete it straight away. As per usual the give aways are the fact that you've joined something that you never visted.
I got something similar this morning, and was sure I had read about this on the F-Secure blog. Checking their site I was right, so I emailed them the one I got as the details were different to those listed. Now the site is kindly name checking me.
Thanks to 'ew' and Ryan
for updates on the subjects used.