The BBC are reporting that Cameron spoof taken off website, however on the same page is a link to their media player which still shows the clip.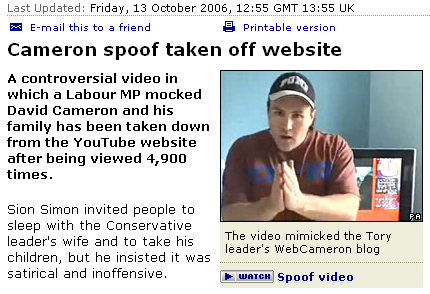 16:01 Edit: Link now gone
16:07 Edit: Try this? (Can't confirm if it'll work as the firewall at work won't let me try).
16:21 Edit: Does work for the time being with Window Media Player selected as your prefered player.