So the news all over twitter, the tech blogs, even the BBC is the change to the Instagram terms of use.
Mainly this bit:
Rights
1. Instagram does not claim ownership of any Content that you post on or through the Service. Instead, you hereby grant to Instagram a non-exclusive, fully paid and royalty-free, transferable, sub-licensable, worldwide license to use the Content that you post on or through the Service, except that you can control who can view certain of your Content and activities on the Service as described in the Service's Privacy Policy, available here: http://instagram.com/legal/privacy/.
2. Some or all of the Service may be supported by advertising revenue. To help us deliver interesting paid or sponsored content or promotions, you agree that a business or other entity may pay us to display your username, likeness, photos (along with any associated metadata), and/or actions you take, in connection with paid or sponsored content or promotions, without any compensation to you. If you are under the age of eighteen (18), or under any other applicable age of majority, you represent that at least one of your parents or legal guardians has also agreed to this provision (and the use of your name, likeness, username, and/or photos (along with any associated metadata)) on your behalf.
Now I'm no insider, but what I read of this is:
Now we are part of Facebook, we are going to try to do those crap Facebook ads. You know the ones you all moaned about months ago, in which an advertiser who you liked can use your picture to tell your friends that you like their product.
So to allow the local coffee shop which you tagged the photo of your latte, to try to get your friends to also take photos of their lattes, Instagram need to change a couple of the terms.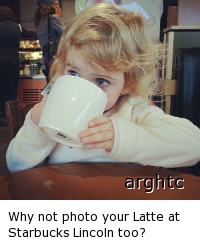 Now in theory this also allows them to sell my photos for a huge billboard ad at every train station, but then the highest res photo stored on Instagram is 600×600 pixels. Not the greatest for print media.
The biggest PR problem for Instagram is the failure to explain.
People will leave, but like those who wandered off to app.net, without your friends all following, what's the point of being part of something if it's only you?