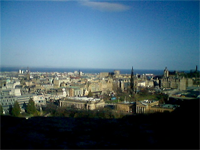 On Friday, Heather and I went for a short drive on the A1(M). Five hours later we ended up in Edinburgh!
We found ourselves a reasonably priced "hotel" and then went for a wander. After looking around some shops, we got something to eat and then headed off to Jongleurs. The comedy was good, just a shame the audience weren't.
On Saturday we went to look at Holyrood, and to me it looks like it fell through the ugly tree and got the branches stuck to it.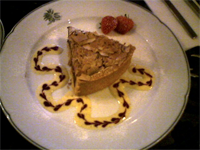 We then wandered up the Royal Mile and stopped at a lovely chocolate shop called Plaisir du Chocolat for some chocolate overload. After filling up we headed on to the Castle, which was lovely, although a bit loud with the One o'Clock firing of the cannon.
We finally started to head home, with a quick stop in Newcastle for a curry at the Spice Cube.
Overall a lovely weekend.